Invited Speakers
Prof. Ali Mansour, ENSTA bretagne, France
Dr. Eng. Ali Mansour was a Professor at Tabuk University, KSA, and Now he is a Professor at ENSTA bretagne, France. He was also a senior lecturer at ECE, Curtin University, Perth-Australia. His research interests are in the areas of blind separation of sources, high-order statistics, signal processing, cognitive radio, robotics and telecommunication. He is the author and the co-author of three books. He published many papers published in the proceedings of various international conferences and international journals. He has been a member of Technical Program Committees (TPC) in many international conferences. He was chair, co-chair and a scientific committee member in various international conferences. He is an active reviewer for a variety of international journals in different engineering fields. He was a Lead Guest Editor at "EURASIP Journal on Advances in Signal Processing - Special Issue on Signal Processing Methods for Diversity and Its Applications".
Prof. Filippo Neri, University of Naples Federico II, Italy
Prof. Filippo Neri is currently with the Dept. DIETI, University of Naples Federico II, Italy. Prof. Filippo Neri has a wide research experience in the area of artificial intelligence, machine learning, and software agent simulation. He had the opportunity to work both in academic and industrial research environments including Ericsson's and Unlever's R&D centers and across several countries in the European Union (Italy, Ireland and UK). He has studied and visited at several important academic institutions including Carnegie Mellon University, Imperial College London, University of Malta, University of Milano, and University of Torino. He is a two time Marie Curie Fellow and a member of the MCFA. Finally he has served as a program chair, program committee member and reviewer at several international conferences, has been an invited speaker at a few international conferences and conference chair for the ICMLT 2021 conference.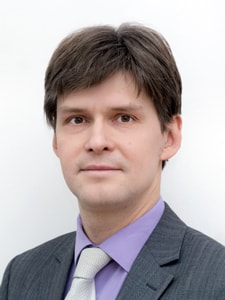 Prof. Sergey Vishnyakov, National research univercity "Moscow power engineering institute", Russia
Sergey Vishnyakov is a director of the Information Technologies and Computer Science Institute and a department head of Computers, systems and networks department in MPEI. Sergey Vishnyakov received the Ph.D. degree in theoretical electrical engineering in 2005. The research area is an implementation of multidimensional digital signal processing in finite elements analysis, the application of the methods of the electrical engineering and electrodynamics to a digital signal processing. The current research interest is a multidimensional digital signal processing and convolutional neural networks on irregular meshes.
Copyright © 2021-2022. 2022 5th International Conference on Signal Processing and Machine Learning | All rights reserved