Shandong University of Science and Technology
Address: 579 Qianwan'gang Rd, Huangdao, Qingdao, Shandong, China
山东科技大学
地址:山东省青岛经济技术开发区前湾港路579号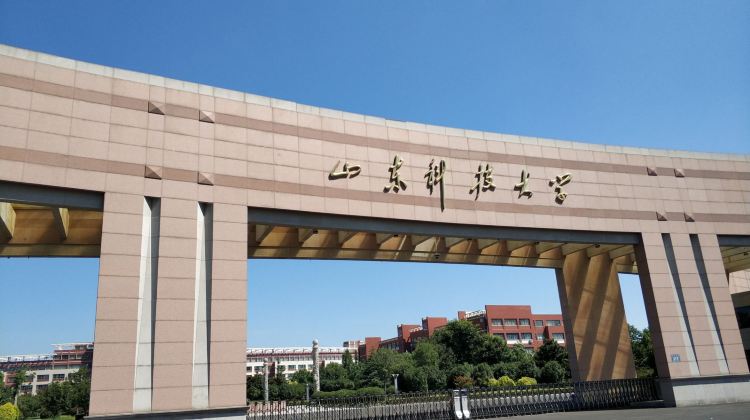 The Shandong University of Science and Technology (SDUST; simplified Chinese: 山东科技大学; traditional Chinese: 山東科技大學; pinyin: Shāndōng kējì dàxué) is a public university in Shandong province, China. It was established in 1951. The university offers courses in science and technology.
The university's main campus has been in Qingdao since 2003. It has regional campuses in Tai'an and Jinan. The total area of the university is 243.16 hectares with a floor space of 1.35 million square meters. More than 44,600 students were enrolled in 2010.
It has one state key discipline, 27 key disciplines (laboratories), one provincial research base for humanities and social sciences, one Qingdao City key laboratory, one engineering research center of the Ministry of Education, seven provincial research centers of engineering and technology.
There is a professional center with an approval of the National Manufacturing Information Training Center, a foreign language training center under the State Administration of Foreign Experts Affairs, Shandong—Russia Center of Scientific Cooperation, and the Qingdao Manufacturing Information Personnel Cultivation Base. The Russian Academy of Natural Sciences set up a China Science Center at the university.